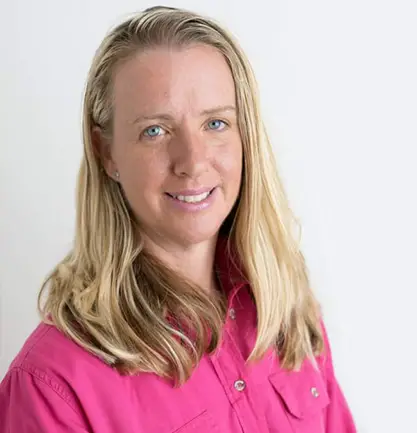 Welcome to my garden website! My name is Louise Cosgrove, and I'm a passionate gardening expert with over 5 years of hands-on experience in the field. From my earliest memories tending to my grandmother's garden, my love for plants and flowers has continued to blossom.
I've proudly transformed my lifelong passion for gardening into a fulfilling career, collaborating with clients and organizations nationwide. My work spans a spectrum of activities, including designing bespoke landscapes, conducting workshops on sustainable gardening practices, and crafting informative articles on cutting-edge horticultural trends.
Sharing my knowledge and boundless enthusiasm for the world of gardening is a privilege I cherish.
As an avid gardener, I've dedicated countless hours to the cultivation of plants, delving deep into the art and science of horticulture. My educational foundation in Horticulture, acquired from a prestigious institution, serves as the bedrock of my expertise. With this comprehensive knowledge, I possess the skills and wisdom to curate stunning, eco-conscious gardens that thrive harmoniously with the environment.
My approach to gardening is grounded in a profound reverence for the natural world and an unwavering commitment to sustainable, eco-friendly practices. Gardening, to me, is not merely a pastime or profession; it is a way of life that bestows joy, beauty, and nourishment upon us and our communities.
Areas of Expertise:
Horticulture
Garden Design
Sustainable Gardening
Pest Control
Credentials:
Bachelor's degree in Horticulture from the University of Queensland
Over 5 years of experience in the gardening industry
Award-winning "Best Garden Design" at the Australian Gardening Show
Professional Editor
In addition to my role as a gardening expert, I'm also a professional editor with over 5 years of experience. I've worked on a wide range of projects, including books, articles, and website content. My keen eye for detail and proficiency in various style guides, such as APA, MLA, and Chicago, ensures that the written word is polished to perfection.
One of my notable works is the book "The Complete Guide to Gardening," which I edited from start to finish. My editing work has received positive feedback from authors and readers alike, who appreciate my attention to detail and commitment to quality.
Get in Touch
Feel free to connect with me on LinkedIn and follow my gardening journey on Facebook.
Email Me: louisecosgrovegardener@gmail.com
Warmly,
Louise Cosgrove
Owner, GardeningFlow.com